Below you will find an infographic showing a typical furnace's sequence of operation. This handy guide will help you to diagnose your furnace, and narrow down what is causing it to malfunction or not turn on. Once you are able to narrow down where in the sequence the issue is occurring, you can find the needed repair parts to fix your furnace yourself and save.
Calling a technician for a furnace repair will cost a minimum of $250, unless you're lucky and it's simply a dirty flame sensor. With that being said, most repairs on a gas furnace are easy and the parts are affordable.
Use this startup guide to narrow down your issue, and let us know if you have any questions or comments down below, or call us at (734) 326-3900, and we will help you diagnose the issue and find the furnace parts you need.
Download the Furnace Sequence of Operation PDF here.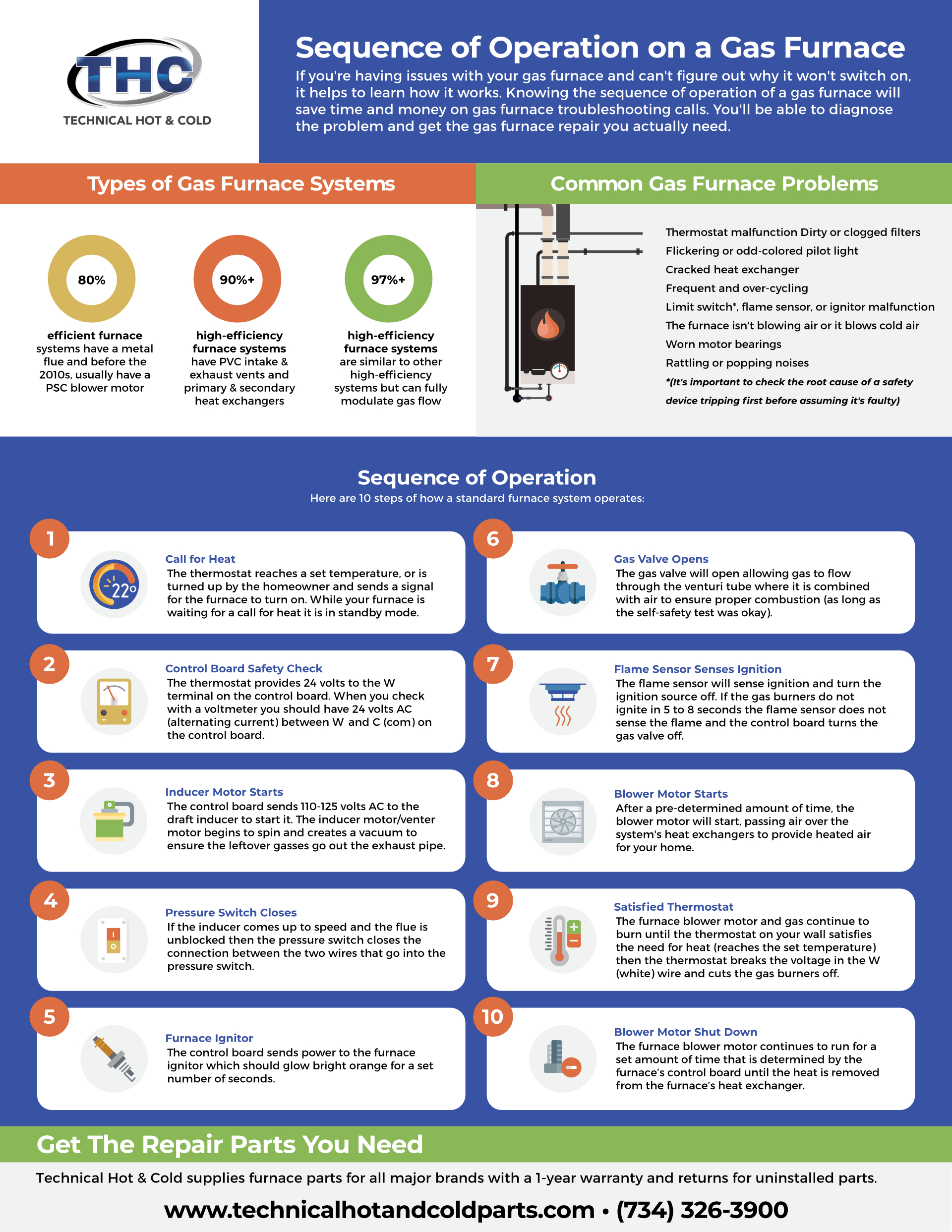 Related Articles
About the Author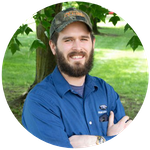 James Clark is the HVAC Controls Specialist and Ecommerce Manager for Technical Hot & Cold. He has been with the company since 2014 and enjoys helping homeowners save money by providing help articles that walk them through various DIY HVAC repairs. In his spare time, he's playing music with his children and spending too much time working on his lawn.